This week Dr. Ravi is joined by Dr. Arun Muthusamy to tackle the popular topic of probiotics. Dr. Arun explains what probiotics are, how they work, and the many benefits of these microorganisms.
Below are the slides from this week's video.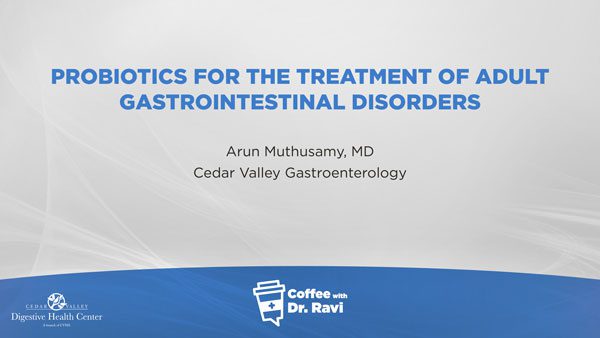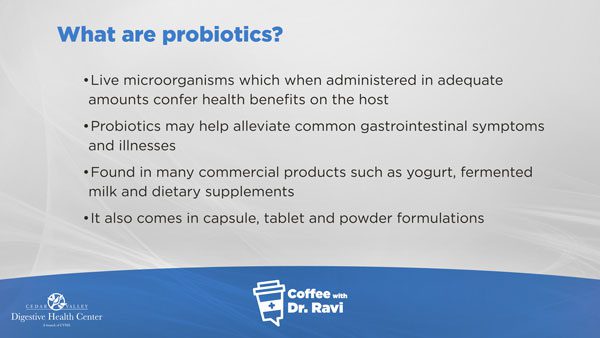 Special thanks to Dr. Arun Muthusamy for joining us today.  See you next week!