Below are some of the things that you can do to stay healthy during this pandemic.
Eat Healthy and make sure your diet includes some of the following.
A wide variety of vegetables that are brightly colored.
Wide variety of berries that could be colored
Using healthy oils such as olive or use walnuts because they have some Omega 3's.
More fish such as salmon and white meats.
Excercise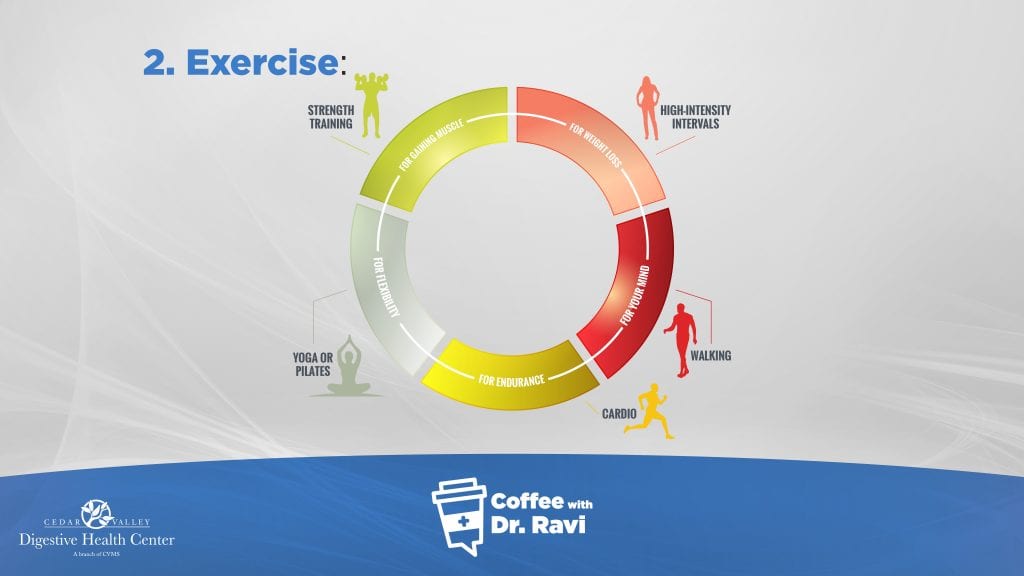 Continue Safe Practices
Wash your hands and observe the 30 seconds rule
Stay away from sick friends and family
Continue to observe social distancing.
What WE are Doing to Protect YOU
Soon we will be able to test everybody even if there is any doubt both at our CLIA certified lab as well as at the hospitals.
We are checking everybody's temperatures when they come in
We are pre-screening all patients
We do not keep anyone in the waiting room, we immediately take patients back to the procedure/exam room
We have absolute standards of cleaning in terms of both endoscopy as well as exam rooms rooms.
We are using the most up-to-date standards in terms of masks, gowning and de-gowning procedures – including N-95 masks.